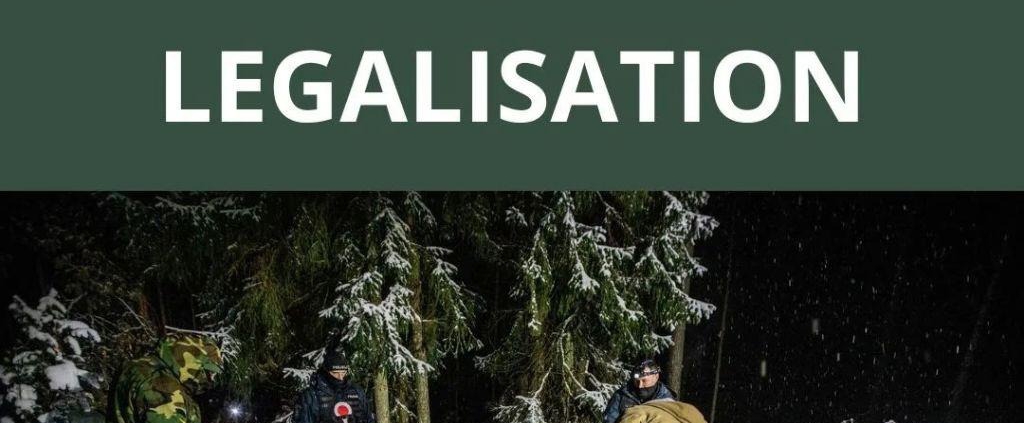 After parts of the nonationtruck collective already visited support structures in the Basque Country at the Spanish-French border to scout possible locations for the truck, another group headed to the Lithuanian-Belarusian border to meet with refugee support structures on the ground. We want to share here some info about this border area and introduce a group that is active there to give a short overview.
Context:
In the late summer of 2021, another refugee route developed through Belarus to Western Europe. At that time and in the months that followed, many people used this escape route, most of which passed through the Belarusian capital of Minsk.
In 2021, Belarusian dictator Alexander Lukashenko for the first time deliberately relaxed general travel restrictions for some countries in South; and East Asia and some African countries.
He suspended border controls with the EU. Several thousands of people took the chance to enter the country and went to the uncontrolled borders with Poland, Lithuania and Latvia. With the relaxations, Lukashenko tried to put pressure on the EU due to the sanctions imposed by the EU on Belarus.
However, people on the move, were pushed back into Belarus at the Polish border and not allowed back into the country by Belarus. Thus, they were trapped between the country borders. People were systematically and violently prevented from continuing their journey as they passed the border. Poland blocked parts of its border with Belarus with a fence five and a half meters high. Many people remained in the border woods for months without any support.
This instrumentalization of refugees as a means of exerting pressure for state interests is absolutely unacceptable.
Group:
In response to the inhumane pushback policy of the Schengen border crisis, the Sienos Grupė (Instagram @sienosgrupe) was founded. The group supports people on the run by providing direct humanitarian aid as well as legal advice in Lithuania. For this purpose, they are on call 24 h by means of an "alarmphone".
During our meeting we talked among other things about the current shift of the route from Lithuania to Latvia. As well as about the stronger repressions at the Latvian border for members of the Sienos Grupė. We were told about the recent event when the supporters were threatened with a weapon by the border police.
Nevertheless, the group does not want to be hindered in its work and is expanding its support on the Latvian border.
After our meeting we decided not to go to this border with the truck. We see the networking with the people on the ground as essential, e.g. to compare state tactics but also to develop defense strategies. We see a well-connected noborder network as necessary to keep up to date with developments at the borders.
https://nonationtruck.org/wp-content/uploads/2023/09/signal-2023-09-18-125429_002.jpeg
1019
1024
nonationtruck
https://nonationtruck.org//wp-content/uploads/2022/03/NNT-Logo-farbe-300x154.png
nonationtruck
2023-09-30 17:32:57
2023-09-30 17:41:34
Baltic Scouting Report